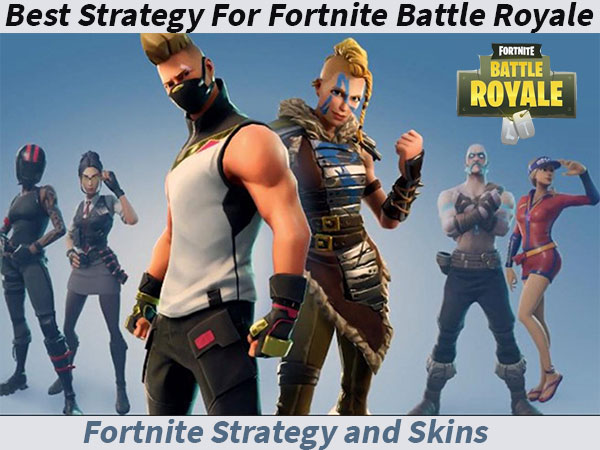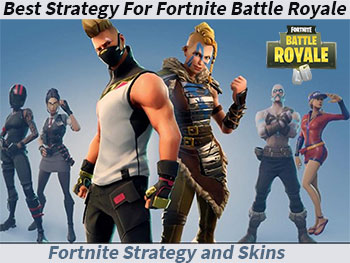 Are you looking for the best strategy to ramp up your game in Fortnite Battle Royale? If your answer is yes, then you have come to the right place, where you will learn a lot of tips to make you a pro player in no time.
Fortnite Battle Royale is a Battled Deathmatch game developed by Epic Games. In this game, 100 players are dropped into an open field to fight to the death. And the last person that survives becomes the winner and claims the victory royale.
In order to enjoy this game, and become a pro dominator, you want to equip yourself with the best tips and tricks so you become unbeatable in this great game.
Since the release of this game in September 2017 many people have become so good in playing this game( including me). For that reason, the game is now harder than before. You need to know some few tricks, find good landing zones and use top-notch weapons to become invincible in this game.
So, what are you going to learn in this detailed guide?
You're going to learn about:

The best skins to give you the beet results
The best landing locations to get the best loot
The best weapons to give you the edge.
The best strategy to make you invulnerable to attacks
And much more.
With all these in mind, let's dive right into this guide.

Best 5 Skins In Fortnite Battle Royale
The very first thing you want to do before playing this game is to choose the skins that will give you the edge in the game. Yes, some skins do give you the edge over other skins. Some skins are fast, quick to react, smart, good at shooting and aesthetically beautiful to help you win more fights.
On the other hand some skins are boring, awkward, slow and might even give out your hidden locations because of their poor design.

But not to worry. We are going to give you the best skins to ride up your game to success.

So, here are our list of the top 5 skins in Fortnite Battle Royale.
1.Galaxy Skinа>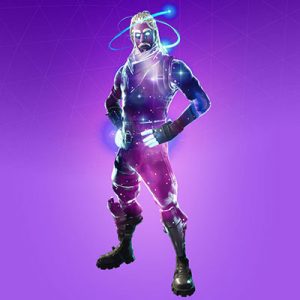 The skin that is getting all the glory right now is the galaxy skin.

It is one of the most coveted skin in Fortnite Battle royale.
The Galaxy Skin is an Epic outfit that's blowing other Epic skins out of the water.
The skin sports a male Avatar with glowing eyes, cosmic texture, a starry galaxy outfit, and silver hair.
However, this skin won't be available in the item shop. Epic has disclosed that it will be part of the refundable pack, including 50,000 V bucks.
Epic games has also announced that the skin can be gotten for free in Galaxy Note 9 smartphone.
So, if you have the Galaxy note 9, then you can rock this skin on mobile free of charge.
Hence, the reason it is called the Galaxy skin.
2. Ragnarok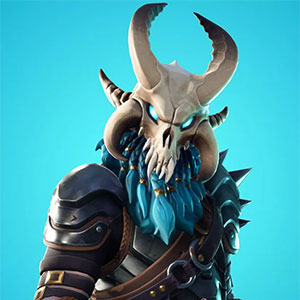 If you see anybody using this skin—run! The fully upgraded version of this skin is designed to eliminate anything that comes his way.
The Ragnarok skin will fight for you and clear out bad guys out of the way to get you the Victory Royale.
The Ragnarok is one of the most creative, and progressive body skin in this game.
This skin features a silly old man in a muscular clothes with glowing blue eyes and a gorgeously designed blue bead and a glowing tattoo around his body. It sports a dark theme design with shinier glowing blue eyes and a dark cape.
To get this skin, you have to unlock the style 3 at 75,000 XP with his armor.
3. Drift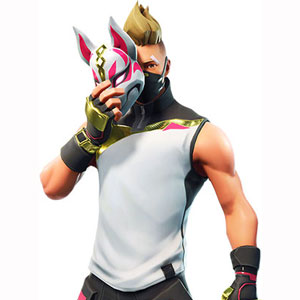 The people that get to use this skin are pretty bad to the teeth. That is because everything about this bad boy screams out badass.
If you haven't used the drift, then try to use it, because you will love it.
The Drift skin looks like a normal dude with a blonde hair.


To unlock this skin and pickaxe, complete the XP challenge and upgrade to:

10, 000 XP,
25,000 XP,
50,000 XP
and 100, 000 XP.
Once this is done, you can unlock the Drift edge harvesting as well, which is a nice pickaxe.
4. Beef Boss Skin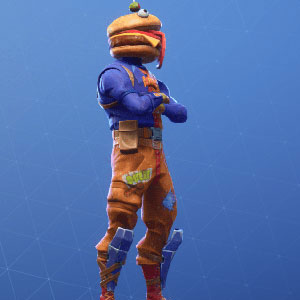 The Beef Boss is the name of one of the epic male skin outfits for the game Fortnite Battle Royale.
The costume of this Skin is funny, isn't'?
Many people have been expecting this skin to show up in the item shop.

Finally, it is out and it sports a wacky costume of a purple and orange dress shirt, with an orange bold tie as well as a burger head.
5. The Sunstrider
Sun Strider is an outfit skin in Battle Royale.
The Sunstrider is a simple lovely skin that is cute and beautiful.

It comes with a lifeguard outfit, with the inscription "rescue" written on her forearm and visor.
The Sun Strider has a red-orange jacket and a mini short of the same color.
This skin is definitely cool and comes with a lot of fun to play with.
So, these are currently the best skins in Fortnite Battle Royale you can grind the game with. If you can lay your hands on these skins, then you will be among the pros who make other players run whenever they see your skins approaching their directions.
Best 5 Spot to Loot in Fortnite Battle Royale
One of the successful ways to be on top in this game is to choose the best landing spot where you can loot materials unhindered. Having the right spot to land in will not only give you the edge in the game but also help you to get the victory royale easily.
We have outlined the 5 best spots to land in order to help you get easy wins in this game.
5. Junk Junction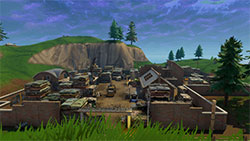 Junk Junction is one of the best places to get a lot of good loot in Fortnite.
It comes with Rifts and ATKs all located in this part of the map.
It also offers 6 chests in this location on the north side of the location and in the middle of the spot are ATKs and Rift.
You will also see tons of giant rocks to get tons of bricks.
4. The Cargo Town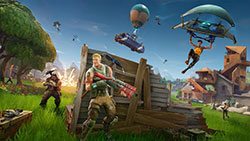 This location offers up to 500 woods and features 8 chest spawns with rifts nearby.
This location is situated at the center of the map, and it is suitable for aggressive and defensive players to either play passively or get high kills.
3. The Architect House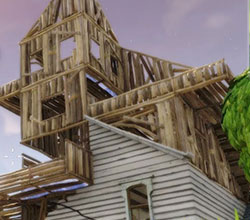 This location is a safest location in fortnite to land in and get an insane start in the match.
The architect house offers a golf cart spawn and a rift right next to it.
You will also see an ice cream house, which is another nice spot to loot a crazy amount of materials within a short time.
2. Paradise Palms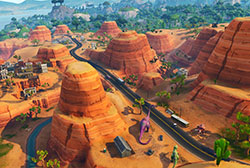 This is the most populated spot to land in Fortnite.
While this may be true, it offers a lot practice and tons of loot, chests, golf carts, rifts and other tons of materials to loot.
If you aim to land at the water, you can pull the gilder Lower to help you land faster before others.
1. The Little Mexico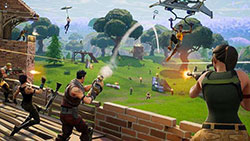 This location is simply the best spot to land on this map. It features 18 chests and sports tons of floor loot and plenty of things to break for materials.
You will get tons of loot and an amazing amount of kills on time.
You will also get a golf cart as well as rifts to allow you move anywhere and to run away from the storm.
The drawback to this location is that it has a few building resources. The few trees you find there will only give you about 20 to 30 woods.
So, if you land on all these spots, then your game will be a lot easier for you to win in Fortnite Battle Royale.
The 5 Best Weapons in Fortnite
Starting from the lowest to the highest, here are the 5 best weapons in Fortnite battle royale you need to start rocking to give you the edge in the game.
5. Snipers and Rifle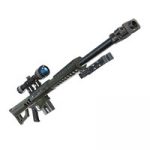 You need rifles and snipers to win all your mid-range engagements.
Weapons like this weakens your enemies hugely, and finishes them off quickly before they even knew what hit them.
4. Shotguns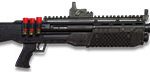 Shotguns give you a quick kill in this game, especially at the beginning of games.
Shotguns like the Tommy shotgun and SMG are insane at close ranges and good to counter buildings so well.
3. The Mini Gun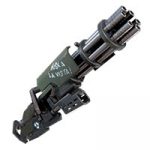 This gun can hold on thousands of ammo.
They can also take out building structure and give you a decent kill on a target.
2. Explosives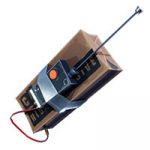 Explosives are currently the real deal in Fortnite Battle Royale.
They can quickly blow of buildings and shred it into halves.
Tossing an explosives on an enemy buildings can give them a fall damage.
1. The Heavy Sniper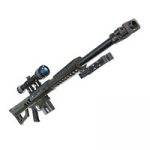 The heavy Sniper is the first gun to Pierce through walls and destroy buildings on a single blow.
Unlike other snipers in this game, the heavy sniper works more than a super pump action and will tear down buildings in no time.
If you have these guns in place, then you are on your way to victory.
Best Fornite Strategy, Tips and Tricks to Make You a Pro Player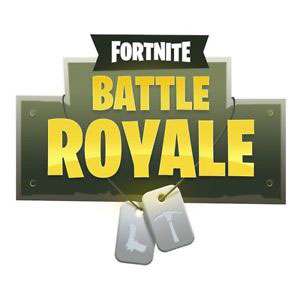 In this game, you will have a lot of combat with enemy players. So, it is very important to get the hang of a few tips to help you win more fights like a pro.
Here are a few tips to help you become a better play in Fortnite Battle Royale.
1. Listen to Enemies Footsteps Always
Always listen to the enemy's footsteps so you know where the enemy is coming from.
The best way to detect this is to have
good headphones
to help you listen to enemies footsteps, so you know where they are coming from.
This will help you to position well and take out the enemy by surprise without them knowing you're coming to take them out.
2. Don't Loot Corpses Straight away
Another helpful tip to keep in mind is not to loot corpses straight away. Make sure you're extremely sure that no one is around before you dive right into looting the corpse.
So take extra care to look around, and make sure you are extremely safe before looting.
3. Don't Ever Stand Still
One of the number one tip to keep in mind in this game is never to stand still. Not moving is the surest way to die in this game.
But, if you see a player standing still, then do well to take them out and end the fight instantly.
4. All Covers in Fortnite are Destructible
All covers in Fortnite are fragile and vulnerable to attacks. Things like rocks, fences, and bases are all destructible.
If you shoot on anything long, it will break.
So, if you see enemies trying to hide in a little house made of bricks or twigs, then you can simply blow that building off the ground.
5. Explosives Rocks in Fortnite
With the use of explosives, you can easily destroy any building in Fortnite. You can pull down fortresses and kick out players out of their safe zone.
But what if you bump into a player that has explosives? Then you need to watch your steps because those guys are extremely dangerous.
When an explosive spammer, that spams an RPG or a Grenade launcher or C4, is on your building, make a close engagement with the spammer as soon as possible. Explosives spammers are totally powerless a close-range engagement.
So make sure you bring the fight into the explosive spammers face to prevent him from blasting you off your building.
6. Shoot your Enemy while they are Building your structure
All structures in Fortnite are weaker when you're building them. You can easily shoot through these structures because they are vulnerable at this moment.
7. Use Rifts to your advantage in Fortnite
Always use rifts as a super-fast way to travel to another part of the map. Rifts takes you floating in the air until you find a spot to descend into.
8. Drive a Golf cart through a Rift
Driving a golf cart through the rift will shoot you up into the sky while you're still sitting in the golf cart.
This tip will help you escape any massive fire attack without getting any damage while chilling in the golf cart.
9.Emoting on the back of the golf Cart makes you Harder to hit.
If you're in the back of the golf cart, you're open to attack since you aren't having any covering.
To protect yourself from attacks, continually emote in your hotbox with movements to make you harder to hit.
10. The Roof of a Golf Carts is a Bouncer
The roof of a golf cart is a bouncer and will help you get the high ground advantage over your enemy player.
11. Building as a Passenger in a Golf cart
Another way to protect yourself when riding a golf cart is to build a wall to protect yourself from shots from an enemy.
You can place ramps and walls in any directions while you are a passenger in a golf cart.
This will allow you to block the shot while repositioning for the fight or running away from the storm.
12. Negate fall damage with a Golf Cart
Since the top of the golf Cart acts as a bouncer, you can use it to jump from any height without taking any fall damage.
13. Building Fortresses
If you want to win every time in this game, you need to know how to build really well.
You must spend at least half your time building to hone your skill. You want to learn the tips of becoming a better builder to succeed in this game.
14. Rebind Building Keys
To start off with building, ensure you rebind your building keys to what suits you best. Rebinding the building keys so they are close to each other, easily come in handy to help you master building faster.
The more you use a set of key bindings, the better you will be good at them.
15. Build a Ramp and Place a floor on top of it
You can build a ramp and place a floor on top of it. If you continue to do this, you will get the high ground on an opponent and shot down on your enemy player.
But be aware that this building can be taken down easily, so make sure the building is well supported.
Normally, when an opponent gets into a build-fight with you, stay one or 2 stories above them, so you can get the best shot spot above them.
Ensure you don't go above 4 stories if your enemies have explosives with them, as they can easily throw explosives to your base and give you a fall damage.
16. Build Ramps to Access New Areas
You want to build ramps every time you're in a fight with an opponent.
Ramps give you the edge and protect you from headshots from a higher distance.
17. Build a Wall Around you before Checking out the Shot
Sometimes you will get a shot from an unknown source. Instead of trying to see where the shot came from, the first thing you want to do is to build a wall around to safeguide you before checking out the shot.
18. Learn to Build the Roof Base
While you make sure your building skills in Fortnite Battle Royale are topnotch, ensure your building base are rock-solid.
Have a sturdy roof base will help you cover all directions against enemies shot.
To do this, build an average square base, then floor around the top to provide solid cover.
19. Use Wooden Ramps inside your Base
When you ramp, ensure you always use wood as this will give you best fortification compared to brick or metal.
A good tip is to build ramps, right to the left and two walls left to the right in a circular motion. This will make you hard to shoot your building down.
20 Rearranging your Inventory in right order
Top players in Fortnite Battle Royale always rearrange their inventory when starting the game. Having a specific and good inventory layout for yourself translates to good muscle memory, and helps you know where the right weapon slot are.
So make you have an inventory that is dedicated to healing, explosives, and shotguns, etc. This will help you know where your tools are anytime you need them.
21. The Final Circle
Always avoid the storm as this can be a lot dangerous at your health. As the storm closes in the circle, it will shrink move to the new location and moves outside of the playable zone. What you need to do is to move towards the new location.
Try and have lots of resources in the final circle to fight enemy players and build your way to victory in the final circle.

Conclusion
If you want to be good in Fortnite Battle Royale, you need to keep practicing and have the right tips to help you build your way to victory. As a deathmatch game, where only one person survives, you want to make sure you try as much as possible to get the victory Royale.
One of the best ways to become good in this game is to equip yourself with the right tips, information and strategies to make you a dominator in Fortnite.
The game of Fortnite becomes so sweet and satisfying when you always WIN. To join the wagon of those who are grinding this game so hot, ensure you have the right gaming setup with you.
Make sure you have the:
If all these are in place, then you're in the right track to becoming a game Master in Fortnite Battle Royale.
If you want to get an in depth guide on the best strategies to make you so good in Fortnite, then check out this in-depth guide:
If you want to learn about all the best skins in Fortnite, newest skins in Fortnite and best & newest pickaxes in Fortnite, then check out this detailed guide here:
So, what are your favorite skins in Fortnite Battle Royale season 5? For me, my favorite skin is the Ragnarok Skins. And my best strategy is to always have the high ground advantage over my enemies.
Let us know your thought on your best skins and strategy and why you love them so much.