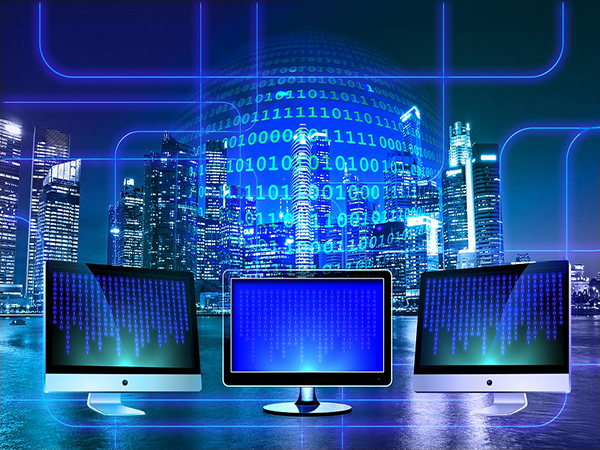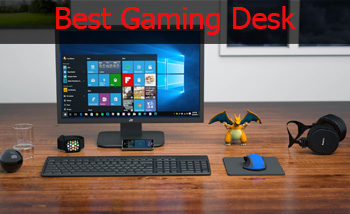 Wouldn't it be a great idea to own a gaming desk that provides lots of comfort and flexibility?
Of course, this has prompted most of the big boys in the industry to step up their games and produce some of the finest gaming desks on the market.
Imagine playing your game in a more advanced computer gaming desk that allows you to stay more relaxed while you do your thing without any sign of back pain, strain, and tiredness after a long time of gaming or working.
Sounds great, right?
But the only problem is that the market is already saturated, and choosing the best gaming desk that offer these features is like looking for a needle in a haystack. And to help you make the right choice, we've scoured through the world and have come up with the best gaming desks you can buy on the market.
In order to keep it fair and simple, we have also outlined different gaming desks with their various price tag so you can choose the ones that best fit your budget.
Without further ado, let's dive right into the review of the best gaming desk.
Best Cheap Gaming Desk under $100
The first cheap gaming desk under $100 is the:

Can I be totally honest with you? Seriously, I have an ill will for overly complicated gaming desks. This is because they glut you up with excessive drawers coupled with too many features that make the whole experience complex and intricate.
But, when it comes to something lightweight, simple and sturdily designed with gamers in mind, I don't mind jumping ships to get a feel of it.
Luckily, the Atlantic Gaming Desk seems to impress me with its unbeaten records and premium features even at a decent price point. For starters, this computer table came prepared to give you everything you desire in a gaming desk without being too complicated and taking up much space.
The design is classic, stable and it doesn't produce any sign of wobbly. While I wouldn't advise you to slam or jump on the desk, this table can definitely take a beating.
Our test shows that the thickness of the table top is just an inch, but it is still amazingly sturdy, and the legs are properly made to hold up without any problems.
For all of these reasons, Atlantic Gaming Desk wins our Editors' Choice award as the best gaming desk under $100
Can this desk accommodate two monitors?
Apart from being very well made, this gaming desk offers enough space to occupy two monitors. Thanks to its Steel Rod Frame Construction, the desk can conveniently hold the weight of my two 24-inch monitors without any problems.
In case you don't know, the monitor's shelf dimension features 15.5 inches length from left to right, 7-inch width from front to back and 6.65 inches height from the desktop.
What are the Desk Dimensions?
The Atlanta also lived up to expectation by offering a desk dimension of 40 inches long, and 23.5-inch width and 37.40 lbs. for added durability.
Can you easily write on the desk and also use your mouse on the table?
With a Silver Metallic Steel and Carbon Fiber Finish top, the table offers you a smooth surface texture that is so pleasing to the eye. I do use mine to write out a few things occasionally, and cleaning the surface is very easy without any sign of smudge.
As regards to using the mouse on it, as much as we would have wished, you still need a mouse pad because the sensor on the mouse won't respond on the desk.
That isn't all! There's still more.
The Atlantic Gaming Desk also provides you with a classic cup holder and headphone storage compartment you can easily place on both the left and right side of the computer table. I do have mine on the left, and it comes in handy whenever I am in need of it. While mine could hold a big cup, I think it can't hold up to 2 liters.
Can you easily set this computer desk up yourself?
The installation process of this gaming desk is a breeze. With the right instruction, even a 65-old granny can assemble this gaming table in 2 hours.
However, I wouldn't advise you to set it up using a screwdriver as this will take a while. I recommend using a power drill as this tends to make the installation much easier instead of a screwdriver.
My only issue is that the storage compartment can't fit in a keyboard and mouse, which means you can't slide in your keyboard in it.
With that said, let's take a look at the pros and cons of the Atlantic Gaming Desk.
Pros
It is a simple, straightforward, pretty and sturdy design that holds everything in place.
Simple installation and easy setup
Offers tools that allow you to customize the table to fit your preference
Doesn't occupy a lot of space in your room
The desk can accommodate two monitors and still give you the most flexibility.
Cons
The storage compartment isn't wide enough to fit on a keyboard and mouse.
The screws are pretty small, making it difficult to loosen or tightened.
A budget-friendly computer desk that stands head to head with the Atlantic gaming desk is the Origami RDE-01. Everything about this bad boy screams high-quality at every corner, and the construction standpoint is a marvel.
Here's the rub: the Origami RDE-01 is the only computer desk on our list that offers the simplest storage ever. This baby was skillfully engineered to give you a run for your money with its out of the box easy construction.
How's that?
The gaming desk opens and folds within seconds for easy storage, making it the most flexible computer desk on our list, which doesn't require any tool to set up.
The best part is that the manufacturer already preassembles it, so assembling this device is as easy as peeling a hard-boiled egg. All you need to do is to unfold the frame and place the table top on the frame.
Simple, right?
The two-part construction is a spot on, presenting you with a lightweight desk you can quickly move around your apartment with great ease and comfort.
Great! What's the Size of this Unit?
First of all, the Origami RDE-01 features 7sq feet of surface area and weighs around 38.25 lbs. With 51-inch length size and a 25 inch in width, this desk is made to give you enough room to carry your gaming activities.
How sturdy is it?
While the top board is made of dense plastic in the like of a fiberboard material to give you maximum support, it is sturdily built with ⅝ inch thickness to carry 2, 24″ monitors conveniently.
Apart from putting a sit-stand workstation on it, I do rest my legs on the bottom middle portion of this desk without experiencing any problem. Thanks to the fact it can handle a capacity of 100 lbs weight, and it doesn't wiggle even when I play games on it.
I also love the significant amount of space it offers me to set up my monitor, speakers, keyboard, subwoofer, and a couple of other additions.
A word of caution: make sure you lock the top of the desk properly to the frame when putting it together.
With that said, this gaming desk isn't all perfect because the left side seems higher than the right when installing the computer desk, making it difficult to install the top table board.
But I dare you to find another gaming desk that doesn't sacrifice something significant (durability, stability, comfort, and flexibility). I'll wager you can't, especially at this price.
Let's dive right into its pros and cons:
Pros
Easy and ultra-modern assembly
It offers you room for easy storage.
Lightweight design due to its two-piece folding mechanism and dual locks
Removable tabletop comes with great flexibility
You don't need any tools to set up the device.
Wobble and shake-free
Cons
The tabletop seems distorted on one side of the desk.
It shouldn't come as a surprise to anyone that another model from Atlantic is also topping our list of the top 5 cheapest computer desk.
In fact, no peripheral list would be complete without the inclusion of the Atlantic 33950212 gaming desk. The reason is that the 33950212 comes with the same features and specifications except for a few features and a lower price.
The Atlantic 33950212 is a "work and play" computer desk with a class. Just like its older brother, it offers an elevated flat panel that lets you use your Monitor, and Laptop while charging your cell phone. You can easily organize your gear on the desk for easy access.
What is the difference in size compared to the Atlantic Gaming Desk?
As earlier noted, there is really no difference in terms of size as the desk pro retains the same 14 inches by 23. 5 inches wide and the Monitor Stand is about 22 inches by 7 inches.
While the older model can support a Maximum Monitor Weight of 37.40 lbs., the new model can keep up with 40 lbs. weight capacity. This, coupled with its low price, gives the Atlantic 33950212 an edge over the Atlantic gaming desk.
Even though both models offer the same Work Surface of 41 inches by 23.5 inches, the fact that the Atlantic gaming desk provides a more sturdy design based on my test gives it a leg up over the Atlantic 33950212.
We would have positioned this model as our Editor's choice considering its friendly price tag and premium features. But we wouldn't want to sacrifice durability and quality because of the price.
Don't get me wrong; both models offer the same sweet spots and key features like the monitor size and a few additions.
With that said, they both come to give you the best gaming experience ever.

Pros
It offers a charging station to power up your smartphone while playing your game.
Offers you storage drawer to keep your stuff
Extensive drink and headphone compartment to give you the best gaming experience
Cons
Installation might be difficult without the right tool in place.
My nephew has a strong affection for this desk. Of course, he is a gamer, and this computer table happens to be one of his favorites gaming arsenals. And one reason he loves this unit is due to its simplicity.
I'd like to give a shout out to the manufacturer for making the installation process of this unit a piece of cake. Unlike the Atlantic Gaming Desk that took me almost an hour, I only spent about 15 minutes installing this unit without any problems.
But when it comes to looks and elegance, the Atlantic still holds the title as the most attractive desk on our list.
With that said, the BHG desk still delivers a crisp and elegant design that gives your home or office a stylish look.
Speaking of the space, this computer table is large enough to fit in both 27 inches and 24-inch monitors. As if that isn't enough, it can still accommodate a full keyboard, laptop with plenty of space to move the mouse.
Great! But what is the size of the gaming desk?
While it measures 29 inches in height, 23.3 inches in width, and length of 47 inches, the gaming desk also offers 0.6 inches in thickness. Although it wiggles a little bit, it can still handle abuses without any problems. Below are the pros and cons of this brand.
Pros
Durable, modern, and lightweight design
A lot of space at the top to occupy additions like keyboard, mouse, etc.
Easy assembly with the right tools and manual
It features a Headset holder
Cons
Not as sturdy as the Atlantic gaming desk
Wobbles a little bit when writing on it.

If you are talking about a gaming desk that delivers a modern and attractive look, the Flash furniture keeps the ball rolling with its top of the line compact design.
Apart from it being designed as a gaming desk, the classic and modern look on this computer desk can complement any workspace. I must admit, the design of this bad boy deserves a massive shout out.
Here's why.
First, the Flash Furniture is made of crystal clear glass surface, and the frame comes with a black powdered finish, giving you that elegant feel and touch. It looks reliable and stable.
What are the dimensions of the desk?
The desk comes in 39.5 inch wide, 24 inches length and 29.5 inches in height. The size can easily fit into any workplace or office
How thick is the glass?
The glass is about ¼ inch, making it very sturdy with the ability to hold up to 2 monitors for an extended period.
Is the table easy to install?
The Installation process of this desk did leave a bad taste in my mouth as it comes with some obvious flaws. The instructions manual itself is a killjoy. It leaves a lot to be desired. It provides you pictures without proper explanation on how to place each unit together.
You have to spend hours trying to phantom which parts should be coupled to the other. The top glasses didn't come with a proper lineup, making it a little bit difficult to screw.
The keyboard tray sliding brackets also proved difficult to attach to their various black metal arms. It didn't provide a lot of clearance between the flash and the tray. So if you mistakenly pull the tray past its stop point, you will have the whole desk scoot due to its lightweight.
However, don't let these drawbacks stop you from buying this fantastic gaming desk. If you can successfully assemble the unit, then you can get a lot from this desk due to its sturdy and classic design.
So, let's not waste any more time, and get right into the pros and the cons.
Pros
Classic and Modern Design
Offers black sliding Keyboard Tray for added storage
Stable and sturdy design
Can fit in any workplace perfectly
Cons
Difficult to install
Keyboard tray won't fit in because it is hard to fix.
Not enough storage compartment
Best Gaming Desk under $200
After a thorough research and series of testing of the best gaming desk under $100, we decided to give some major brands a big shot to know the stuff they are made up of. Most of the questions that were running through our minds are:
Why the price difference?
What are the premium features that justify their price tag?
What are the added benefits?
What makes them stand out from budget-friendly gaming desks?
Do you want to find out? Keep reading.

The good thing about adjustable desks is that they give you so much flexibility and comfort. You can decide to save your back by occasionally standing while still working or playing your games on your monitor shelf.
After using this computer desk as my everyday gaming desk, its size and design have won me over in lots of ways. The gaming desk comes with a great blend of comfort and flexibility. I could easily adjust the monitor stand to fit my position.
Although it isn't inexpensive, this table offers a few impressive features for the price! One of my colleagues who had a back and neck pain found this unit handy as she was more relaxed using it without getting nearly tired as she used to while sitting.
Ok, so what is the size of the desk?
At the height of 6 inches, and a 50 lbs weight, this versatile desk is easy to lift and adjust. It also sports a total size capacity of 36 inches by 22 inches wide, making it one of the biggest standing desks in the market.
The gaming desk also backs up its hype with a quiet performance, making it one of the best adjustable computer gaming desks you can use in a quiet environment.
The High Supply standing desk boasts a removable keyboard tray, which you can unscrew and remove anytime.
To that end, I think this gaming desk is part of a significant shift to super-powered computer desk due to its exceptional qualities. Here are some of the things we like and don't like about this unit.
Pros
Offers great flexibility to suit your needs
Easy setup and pre-assembled
Durable, sturdy and modern design
Easy to lift and adjust to suit your sitting and standing position
Cons
The space for the mouse is a bit small for it to move freely
If you think the High Supply standing desk is large, then wait till you see this one! The Z-Line Belaire Glass L-Shaped Computer Desk- dwarfs its competitor with 60-inch width for spacious desktop workspace. It also offers 24 inches depth, 37 inches height and weighs 96.45 lbs. to carry heavy loads conveniently.
While this desk may not offer the ability to adjust it to suit your sitting and standing position just as its chief competitor-the High Supply standing desk, it is still not bad.
The Belaire desk sports a black glossy powder coat frame finish coupled with a crystal clear tempered safety glass top. The construction of this unit is super solid and offers you enough workplace with an elegant look.
Being a glass desk, I am quite impressed with the strength and performance of the Corner filler glass. With a Strong square-tube metal, there is no sign that this gaming desk is going to bow out or wobble.
Just like other high-end devices, the Belaire also features a removable keyboard tray which measures 24.5×10.5, which is perfect for those who enjoy working with a lot of space. The size of the keyboard tray ensures your mouse pad can easily move the unit without overlapping.
The best part is that you can easily move the keyboard tray close to the monitor stand by the side with less hassle on your part. Here are some of our likes and dislikes.
Pros
Modern and sleek design
Easy to setup
Cheap and affordable
Offers a lot of spacev
Very sturdy and durable
Easy to adjust keyboard tray
Cons
The shelf is irremovable
You might have a little speck of dust and fingerprints in the desktop

It's not surprising that another model of the Z-Line series is still appearing on this list. Thought you have already gotten the best of the Z-Line Belaire Glass L-Shaped Computer Desk? Then wait till you see this particular model.
The Z-Line Cyrus-Workstation holds the credential of being the best computer desk that works perfectly for a studio setup. With a shift from traditional table style, this contemporary style gaming desk offers a gorgeous glass top cherry finish coupled with black accents and crystal clear tempered glass.
The Chrome cylinder glass support is on board too, as is the big and wide keyboard tray that offer plenty of room for a mouse and a couple of stuff.
What is the Measurement of this desk?
The floor of the keyboard sports 25 inches in height while the floor to the glass top is 29 inches high and 35.4 inches from the floor to monitor.
The desktop also has enough room to accommodate dual monitors, and the keyboard tray is about 11 inches deep to give you the freedom to move your mouse around. It also comes with enough space to contain your speakers and a glass shelf for printers and a few things.
Speaking of the setup, the assembly of this desk is a breeze and installation can take up to 1hr and 30 min. The instructions are pretty straightforward and offer 3 languages.
However, I'd recommend someone assisting you in holding things in place when installing the unit in order not to miss a key step. With this in mind, let's look at some of the pros and Cons of this near perfect desk.
Pros
Very sturdy and well built
The installation manual is clear and easy to follow
Allows plenty of space to occupy two monitors
A big and wide keyboard tray provides plenty of room for papers and a few stuff.
A beautiful, clean, sturdy and durable glass top
Cons
Can easily get scratched
Didn't come with drawers
If you are looking for a near perfect desk without any flaw, then the Organizer desktop is what you should consider. This computer gaming chair has been able to corner the market due to its exceptional qualities and features.
The primary aim of its design and creation is focused on accommodating all your gaming accessories so you can concentrate on a gameplay without any distractions or wire trip.
For starters, this computer desk is equipped with well-developed technology of fiber carbon and plastic coated MDF surface alongside strong long lasting steel legs for support.
It offers a lot of space and ample room to accommodate all of your gaming gears, laptop, and even your computer/ monitor.
With an already RTA (Ready to assemble) build, when unpacking, you would most certainly come across all of the necessary tools needed to make this piece a monument and a beautiful one at that.
You will get an inbuilt headphones grasper and a rack to store all of your game disks neatly and accordingly.
To add to its perfection, it features a cup holder, so you do not have to stand up often to get a drink, but sit down comfortably all day long while gaming away in comfort.
Pros
Easy to put together
Flawless and classic design
The carbon plated design paves the way for easy cleaning
Lots of storage additions
Cons
The desk isn't adjustable
The Kinsal gaming desk is made of a Z like sturdy and quality design with a broad space underneath to spread your legs if you choose to.
One major intriguing feature of this unit is the lighting it gives while gaming passionately with a free mouse gear attached to its package.
Bringing the quality in comparison to other gaming desks, we found out that it is good in its own way but not as great as we expect.
Unlike those with tempered glass on the top, this comes with a polished wood laminated to the top that is quite common amongst other low budget desks in general.
Well, this alone allows for diminishing in the long run and in a case where water spills on the desktop, it absorbs and then begins to pop up like the table got some rash or something of the sort. The metal used is quite light and it isn't reliable enough.
Another major turn off on this product is the supposed previously drilled outlets meant for putting together the pieces were quite tiny thereby making it strenuous actually to find them and assemble properly.
The cable management isn't quite impressive as it doesn't hold the cable like other brands on our list.
Generally, I could say the production of this product does not undergo proper inspection before boxing, or maybe it is the batch it comes with.
I think the overall design of this unit should be improved so it can rank alongside big brands in the market.

Pros
Modern and stylish design
Sturdy and well-built
Cons
Too complex to install alone.
The smaller screws make installation a pain
The cable management isn't impressive
Cheap desktop
Best Gaming Desk above $200
For those who are looking for something extraordinary, high profile and of high-standard, below are a compiled list of our upgrade pick of the best computer gaming desk above $200
What if you could own a computer gaming desk that allows you raise and lower the working surface of your desk to different heights to fit your mood and project?
Awesome, right?
That is what you will get if you decide to buy the ApexDesk Elite Series computer gaming desk. The Apex Series is unlike any computer desk you may have seen before. In fact, it would be wrong to call it a gaming desk.
It is more than a gaming desk.
While most computer gaming desks can be an eyesore, the Elite Series is a force to reckon with. From an inside look, the unit has an underframe that is designed with a piece center beam for support and stability. Thanks to the underframe, this computer desk is heavy-duty, making it more stable to that of other traditional gaming desks.
While most desks in this price range have a low profile particle board, the ApexDesk Elite Series puts its competitors to shame by offering a medium density fiberboard coupled with high-pressure laminate and anti-scratch material usually found in high-end furniture.
The top of this desk is sturdy enough to allow you to drill-thru to mount a dual-monitor. With a solid construction, and a nice modern look, this unit deserves high praise and will be well-suited for a modern office.
What is the size?
The desk weighs 90 lbs, and the left side section comes with 36 inches wide as well as 24 inches deep. The right part which harbors the keyboard is 36 inches in width and, 24 inches deep. This unit comes with plenty of space for desktop and laptops with a large display screen.
When it comes to installing this gaming desk, the Elite Series can hold its own against other high-end devices by offering you a screw-less design table that uses levers instead of screws. This is to secure the beam and the lifting columns.
Pros
Solid desktop
Sturdy enough to handle heavy loads
Built to last for a long time
Can be used for industrial
Easy installation

The Arozzi Arena Gaming Desk is both a working and a gaming desk. It is a perfect alternative to other high-end computer gaming desk on our list if you want something at an exact height and has plenty of space. The computer desk is long, wide and can fit your laptops, monitors and your PlayStation.
The table is aesthetically pleasing with an MDF material, and predrilled holes for perfect cable management, making it easy to hide cables that will be plugged into the desk.
Arozzi has paid a significant amount of attention to detail, even when designing the desktop as it happens to be super spacious to give you total flexibility.
With a stylish, curved and straightforward design, the Arena offers 5'3" work surface width that can carry 3 large monitors. Yes, you heard that right. It can accommodate 3 monitors.
It also comes with a 2' 8 ¼" surface depth that gives you an elbow room to play your keyboard with much convenience.
It is supported by two steel legs that are connected to the steel frame, making it sturdier than a traditional work desk. The best part that you can adjust the height to suit you. The removable pad that acts as a mouse pad is a spot on to let you use your mouse without any issue.
Is it easy to install?
Installing this desk is a piece of cake. The instruction manual was pleasing to read. The only part where you need the help of someone is the when fixing the frames and legs, which is a bit tricky. But, once you passed that stage, then fixing other parts is a total breeze.
Without further ado, let's take a look at what we like and what we don't like about the Arozzi Arena Gaming Desk.
Pros
The cable management system keeps the space neat and well-organized
Extremely Sturdy and heavily built to last long
Easy installation
Aesthetic and eye-catching design
Perfect for setting gaming area
The legs are made of solid metal
Cons
Too heavy to move around
Assembly the desk might require the help of someone
Just as the name implies, this is a gaming desk workstation that is brimming with a lot of unique features. One major plus of this product is the fact that it gives your home that wood-like touch, which will be perfect if your other cabinets are all made of wood.
Alongside 175 pound weight, the workstation is made of a granite and charcoal color and long lasting wood with a cornered shape. With the presence of a shelf meant for the screen as well as an open and easy close compartment for storage purposes, this unit is properly designed with gamers in mind.
This gaming desk product features a dimension of 35.4 x 70.1 x 35.4 inches, which is quite big, but most certainly would conveniently house all of your gaming gears and screen likewise your laptop
If you happen to have kids around, then this makes a wonderful choice as it is wood and does not feature any glass-like material that may break if pushed or might cut anyone from its edges.
My gripe with this unit is that because it is made from wood, it has the disadvantage of being quite heavy and not easy to move around. So, I think it is most suitable most especially if you have prepared a permanent spot where it would stay without having to be moved around the house.
Pros
Offers a lot of space for gaming
Stable and solid workstation
Enough space to freely move your legs
Aesthetically pleasing and stylish
Cons
The unit is quite heavy. It may require the help of someone to move it around
The cable management isn't quite impressive
Assembly is fairly simple. It requires extra hands
The edges are sharp and might result to injuries
This modern and stylish desk seems to be one of the most recently designed corner desks around. With the presence of an 8-millimeter tempered glass and an L shaped design, this classic desk is perfect for corner sections of the homes.
The Techni desk could be said to have been designed to meet the preferences of every living human as it could either be assembled to meet the needs of a right-handed individual or a left-handed individual, which is a great plus.
For a start, it sports glass surfaces that are surrounded by sheets and a scratch and hard to crack resistant finish coated with powder frame. It is made out of steel with Graphite MDF panels and a wetness prevention PVC legs known as Veneer.
It weighs about 112 pounds and comes with a dimension of 64.5 x 64.5 x 29.5 inches. You can have a monitor with its configurations to meet your very interest and needs.
Usually, it comes with a warranty of 5 years to tell you how quality it is as well as it being shipped in 2 separate boxes.
I also like the fact that it came with tools to make installing the unit a total joy. It is simple and straightforward to assemble with every tool securely in place. Here are some of its pros and cons
Pros
Solid construction
Easy to install
Modern, minimalist, clean and professional design
Perfectly designed to fit the corners of your house
It doesn't occupy lots of space in your room
Cons
Offers a keyboard tray with sharp edges, which can hurt your fingernails
Extra care should be taken when installing the glass. Otherwise, it might get broken
If you by any chance own the DXRacer gaming chair, then the DXRacer DGD will be a great compliment.
The DGD gaming desk is uniquely made for gamers that love high-quality materials and well-organized cable management for all your devices. I will give DCRacer high-five for the build quality and the way each piece was stylishly secured within each layer to cut outs. It offers a lip on the front, which looks like an armrest to prevent typing strain.
My main gripe about this unit is the plastic on the front edge of the desk that seems to take a good portion of the desk. So, holding your keyboard and mouse won't be feasible as you may have to move your mouse farther into the table, which isn't quite comfortable and perfect for long-term gaming.
With that said, check out a few things we like and don't like about the DXRacer DGD/1000/NR Newedge Edition gaming desktop
Pros
Sturdy design with plenty of space
Excellent cable management
Classic and modern design
Cons
Too heavy to move around
It is a bit difficult to install
The instruction manual isn't easy to follow
No keyboard tray
Buyer's Guide – How to Choose the Best Gaming Desk
The truth is finding a gaming desk can be difficult. You are mostly faced with a lot of options to choose from. And the wrong decision can be quite disastrous and heartbreaking.
But if you keep reading, I will guide you through steps that will help you choose the right gaming desk.
Consider the Space of Your Room
The first thing you want to consider when choosing a gaming desk is how well the computer desk fits your sitting room. You would not want your space all choked up when you decided to add a gaming desk to the already crowded space you got. Or would you?
So, ensure you consider the size of the desk and make sure it is in resonance with the size of your room with proper fit and design.
Consider the Design of the Gaming Desk
The first question you want to ask yourself when considering the design of the desk is "how many monitors am I going to use on this desk?" If you are going to set up at least two to 3 monitors on the desk, then find out if the said gaming desk is up to the task.
With that in mind, also figure out if the desk has an excellent cable management system. You don't want the wires in your gaming accessories to be scattered all over your desk. Do you?
So, to avoid that, ensure you keep this as one of the top priorities while shopping for a gaming desk.
What Material Is The Gaming Desk Made Of?
The main reason anyone would want to consider the material of a gaming desk is to get a feel of how sturdy and stable is the computer table. Isn't it?
In the case of a gaming desk featuring glass, you want to consider a table that features a tempered glass as this isn't susceptible to scratches, but stays smooth with a stylish and modern feel.
While other gaming desks will also have high-quality materials that are made of wood, PVC and steel, the most important factor is to know whether they are sturdy and stable enough to deliver the best gaming experience.
Pick the Right Color
You would not want your sitting room looking like Joseph's coat of seven colors. That is why I recommend you go for a desk that offers the right blend of colors that will perfectly fit your room.
Desks with neutral black have been proven to suit everything that will complement the interior decoration of your apartment. Although most gaming desks usually come in black or wood brown, there are also the beautiful ones that come in Red, Green, Blue amongst other colors.
So the point is to have an eye out for that beautiful modern gaming desk, which will be a perfect match for your room.
What Is The Setup Time?
You'd agree with me that if a device is simple and straightforward to install, it won't take much of your time, right?
So, it will be a great idea to go for a unit that has easy installation and also features the right tools.
Personally, I prefer a pre-assembled unit that doesn't even require the help of another person. Such products with excellent durability and top of the line functions are indeed a force to reckon with.
Conclusion
Nothing impresses me more than a company who really understands a gamer's needs. Luckily for you, we have successfully compiled a list of great brands that think-out other competitors by offering stupendous features to give you nothing but the best.
All the above computer gaming desks are currently garnering raves of positive reviews on the market due to their excellent performance and satisfactory results.
I'd recommend you take a close look at each of them and see the ones that best fit your budget and style.
Please, do leave a comment down below and let us know what you think about our list of the best gaming desks of 2017/2018